THE HOUSE WHICH BECAME A GALLERY WHICH BECAME A HOME
The grand building that houses Blitz today is the former home of my grandparents, who raised their six children – including my mother – within its walls. It is also the house where my parents were engaged in 1963, and which my mother left for her wedding on a rainy day in January 1965. At the end of the 1970s the family moved out and this unique building stood empty for over thirty years, waiting quietly for its next moment of glory. I slowly started bringing it back to life at a time when Valletta was not the focus of everybody's investment and weekend plans. The vision was clear and enthusiasm abundant and almost fifty years after my parents' wedding day, Blitz opened its doors in 2013 to an eager audience that has been steadily growing ever since.
During this time Valletta was experiencing a tremendous amount of accelerated growth, but as boutique hotels opened practically on a monthly basis, Blitz firmly stood its ground, understanding the importance and relevance of an independent contemporary art project space in the local cultural ecosystem. A mere three years after its founding, Blitz launched the Residency Programme, making it possible for artists to temporarily live within the Blitz building and carry out their projects in a supportive environment; all while Valletta was fast becoming financially inaccessible for artists to live in. Blitz's reputation reached far and wide – in 2015 Blitz was selected by Art Basel Crowdfunding Initiative; in 2016 Blitz was selected by Tate as a featured gallery on their Art Exchange Programme; and in 2017 our international open call for residencies hit a record 200 applicants.
Every year is akin to a new chapter in the Blitz story and the ethos established at birth is one that has been carried throughout. There were never any fixed rules or playbook, the only guiding factor being the ability to be flexible and modular; and this is what kept Blitz evolving, both as a space as well as the heart of the institution. As founder and custodian of this building as a family legacy, I have always been (and probably will always be) present in every chapter of the story. However, every phase brings on new challenges, opportunities, people to play with and rewards in the form of recognition and beautiful outcomes. The optimal gauge for evaluating success is understanding how and why people have participated or been affected in some way by what we do.
In the short span of less than a decade, Blitz has gone from a grassroots arts organization supporting emerging arts practice to a fully-fledged contemporary art space that has collaborated with the likes of Rob Pruitt, Jesse Darling, Cory Arcangel, Amalia Ulman, Rossella Biscotti, Simon Denny and Sara Cwynar, to name a few. And while we often work with artists who are accustomed to the structures of mega galleries and international institutions such as the MoMA, dOCUMENTA and the Venice Biennale, the soul and history of Blitz always leaves a lasting impression on our collaborators.
The year 2020 was, naturally, not short of challenges. The pandemic forced us to close doors for over a year, however, we were far from idle. My own practice has always carried on evolving alongside the growth of the Blitz project. At the start of the millennium, I had started my own journey into a creative practice. It had all started with photography although nowadays, my work in the field of culture and the arts has expanded to full service multi-disciplinary creative practice, not solely focused on the research and production of art but also providing print and digital solutions to the sector and, needless to say, creating the Blitz brand and visual identity is probably one of the closest to my heart. In 2020, I was responsible for the digital implementation of Blitz Valletta's online platform in response to the pandemic lockdown resulting in over 4,000 unique, organic, international visitors over a six-month period with over 11,000 pageviews across the platform within that period. A staggering success considering this was done with the typical budget of a non-profit art space: zero. Yet again, another chapter in the life of Blitz.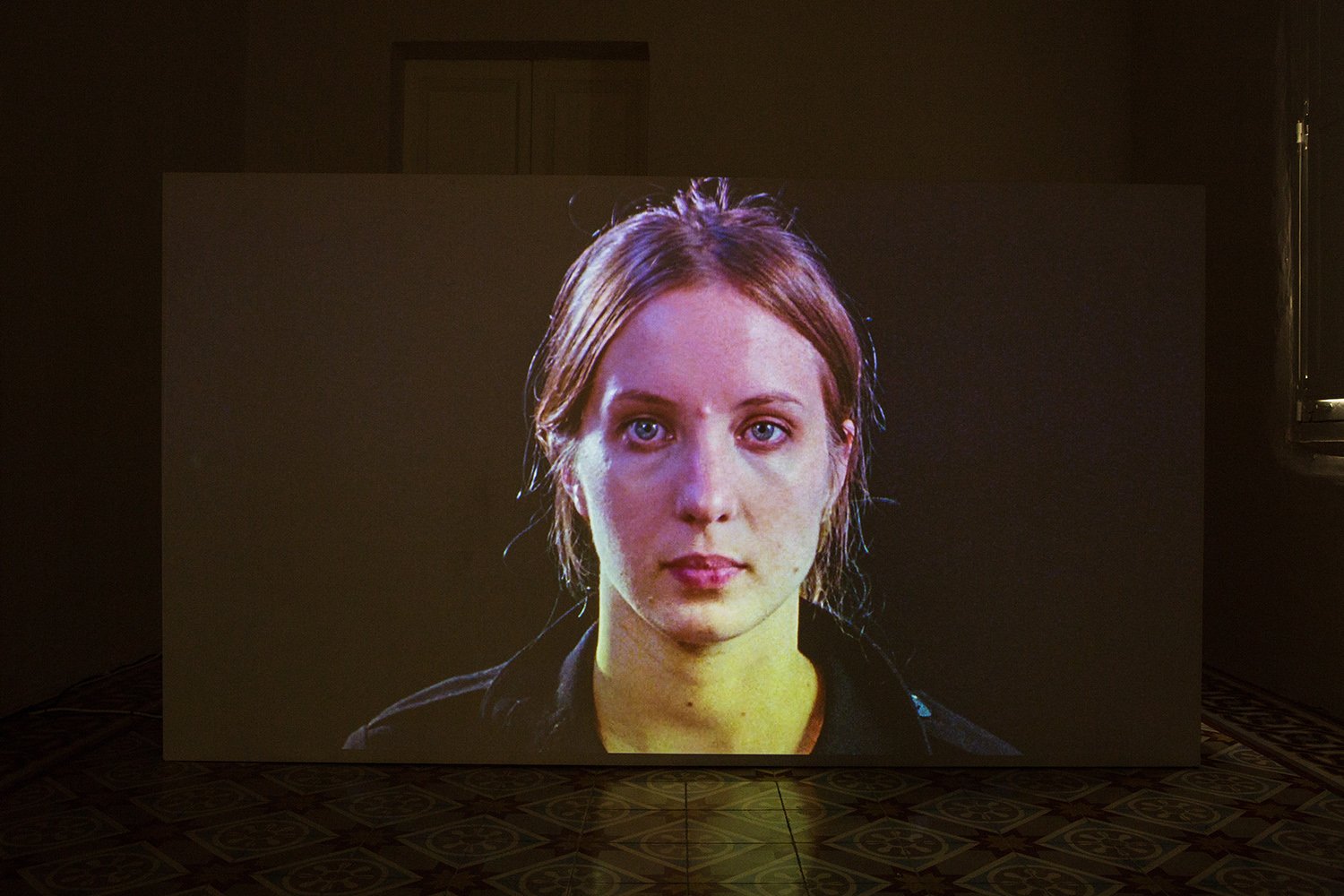 From its very inception, Blitz's vision was always squarely aimed far further than the limits of Malta's shores. Interdisciplinary dialogue, and forming part of the international contemporary art discourse was always a top priority on our agenda and over the years Blitz has proven itself pivotal to the development of Malta's contemporary art scene. However, Blitz has always been and will always be a home; a place where everyone is greeted with open arms into a space for contemporary discourse, critical thought and space for play. It is a space that works tirelessly for the education, growth and development of our contemporary art scene, and it will always have a pink room in the galleries as a reminder that it was once my grandmother's bedroom.
– Text and photographs: Alexandra Pace